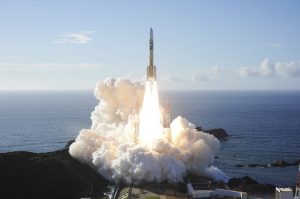 The

United Arab Emirates

(

UAE

) has launched its first mission to Mars on 20th July 2020. The UAE is striving to develop its scientific and technological capabilities and move away from its dependence on oil.
The Hope Probe was launched from

Japan

's Tanegashima Space Center on 20 July for a seven-month journey to Mars. The satellite will orbit around Mars and send back data about the atmosphere.
The total cost of the Emirates Mars Mission is $200 million.